SUPPORT CULLAH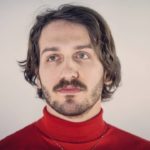 I release all my music open-source and royalty-free, under the Creative Commons 4.0 BY-SA license.
I rely on community to create honest, quality, and substantive music. If you find value in my music, please consider supporting.
There are many ways to support...
Give a tip/donation
General Donation
Become a Patreon Cullahborator
Consider being a patron of mine to get access to monthly songs-in-progress, downloads, stems, and other exclusive content over at my
super secret stash
.

In this information age, we are able to directly support those who bring us value in our lives. We can create a community of members from all over the world through the love and support of music.
Music is sacred and the musician has an incredible responsibility to keep and hold that sacred tradition. We all must support each-other to achieve a free and open culture.