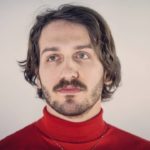 I rely on community to create honest, quality, and substantive music. If you find value in my music, please consider supporting.
Send Me Mail
Cullah
PO Box 170456
Milwaukee, WI 53217
USA
Send Me Crypto
BTC: 1FfnfPJJ6yTTT9PGZe8TGgfEGQFc9kvQoW
ETH: 0x013aa91dedeebeb9a91822d6c56f41b79e648400
LTC: LMD4n84FEteU1JtBPsXHprrYJdfYQSm21T
ADA: DdzFFzCqrht3uizHzpSGUZp5DDdEEPSZMgnxvzibvnrnZp9xNaxWmXg4eLtxLEsnyhCXqrJ1FhVeQVhmntGPd4w36sRSf3wsHhUSF3JQ
DOGE: DNsPxm5pXDcPfUDf5F7bbXV5ee7nBqMMu6
Other: email [email protected] for address
Or just simply fill out this form...