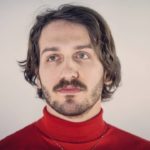 I rely on community to create honest, quality, and substantive music. If you find value in my music, please consider supporting.
Send Me Mail
Cullah
5651 N Lydell Ave #170456
Milwaukee, WI 53217
USA
Send Me Crypto
BTC: bc1q3gmv8zx6ldxy7yy40smeh94rdlgkwwjfng66x4
ETH: 0xAc1747159A77BC4f42a6F19A980feA9986E33a46
ADA: DdzFFzCqrht3uizHzpSGUZp5DDdEEPSZMgnxvzibvnrnZp9xNaxWmXg4eLtxLEsnyhCXqrJ1FhVeQVhmntGPd4w36sRSf3wsHhUSF3JQ
XMR: 8Bokn2XdKdzauQf8PTB71aN537piq8KVwKhXektLtDBkfsJpyb6hLrzdEQQYrAzY4HXA2tQar6N5U8otbw8aX8kxRZX7hHZ
DOGE: DNsPxm5pXDcPfUDf5F7bbXV5ee7nBqMMu6
Other: email [email protected] for address
Or just simply fill out this form...