🙏
I ask your support!
My music has always been made possible by supporters, friends, family, and fans to allow me to maintain control and ownership of my creative process and express myself in an uncorrupted and honest way.
Preorders like this one are the most direct way to be a part of the musical journey. It allows us to interact in a deeper way.
Consider backing Cú Chulainn by purchasing a product package.
$7,532
raised of a $15,000 goal
Want to purchase or support in a different way? Contact us
Executive Producer: Ginny McCullough
Associate Producer: Monique-Angèle Beausoleil, Brandon Burke, David Eltz, The DRB, Tim McCullough, Nucast.io, Melissa Weishaar, John Hornor, Candra, Christopher D Degraff, Christopher Lisowski, Nancy Angelini, Mary Nell Wolff, Tim C Creed, Phillip Emery, Karin Kessler, Malik Alsherees, Mike McCullough, Joseph and Veronica Murphy, Andrew J Lynch, Company Brewing, Kayla McCullough, Gabriel Peiskar, Matt Thomas, Brigid Wolff, Amy Shemwell, Nathaniel Stern, Heinz Schelhammer, Shafeek Bakhach
Cú Chulainn is a great warrior hero of Ulster Mythology stories that date as far back as the 7th century.
Cú Chulainn in Irish is Cú Uladh
The name Cullah also is from the Irish Cú Uladh
In English it means…
The Hound of Ulster
We're going to explore the world of Cú Chulainn. We'll hear some of the notable stories and characters throughout the ancient writings and Cullah's interpretation.
Sétanta
Setanta was the boyhood name of Cu Chulainn, the legendary hero in Irish mythology, before he acquired the name Cu Chulainn after defeating the hound of Culann and vowing to take its place as a guardian.
The Morrigan
We will meet characters like The Morrigan, a goddess of war and fate in Irish mythology. She was able to shapeshift into crows and ravens. She was also said to be a lover of Cú Chulainn.
Táin Bó Cúailnge
ie "The Cattle Raid of Cooley" is an Old Irish term that refers to one of the most famous epic tales from Irish mythology. In the battle, Cú Chulainn displays incredible feats of strength, valor, and skill in battle as he defends his homeland Ulster against the invading forces of Connacht
Death of Cú Chulainn
The death of Cu Chulainn, the legendary hero of Irish mythology, is a tragic tale of his valiant last stand against overwhelming odds, where he fights bravely but succumbs to a series of fatal wounds inflicted by his enemies, fulfilling his destiny as a hero.
For my last four albums, I have relied on preorders like this one to make it possible.
Each year, I have surpassed my goal. Let's do it again!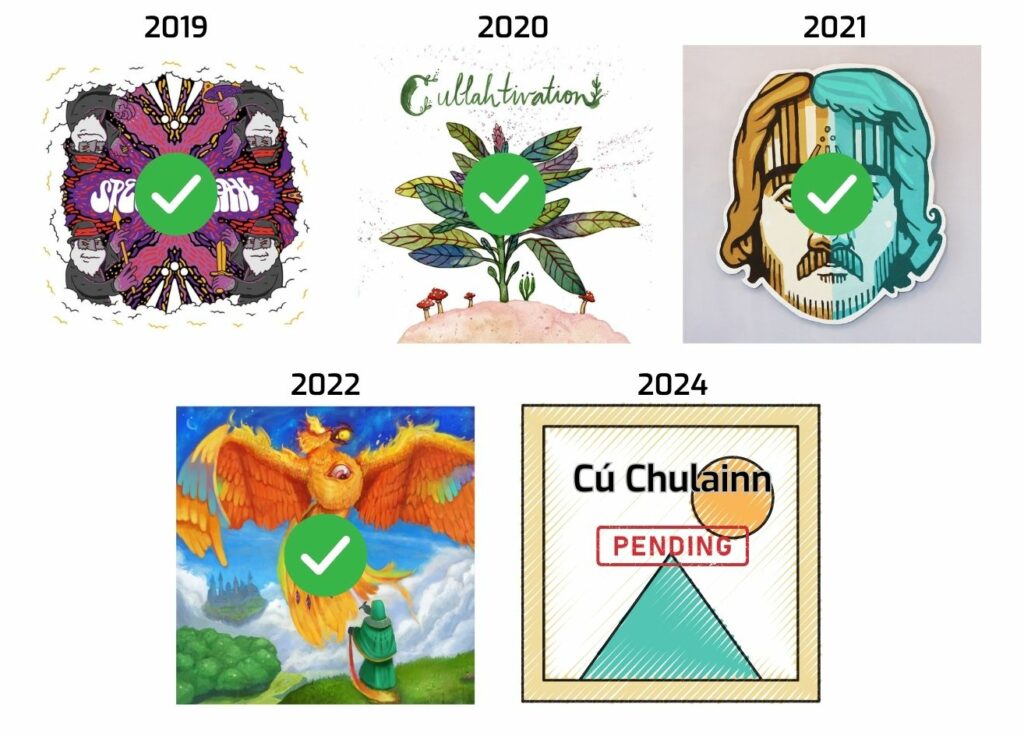 How your preorder gets spent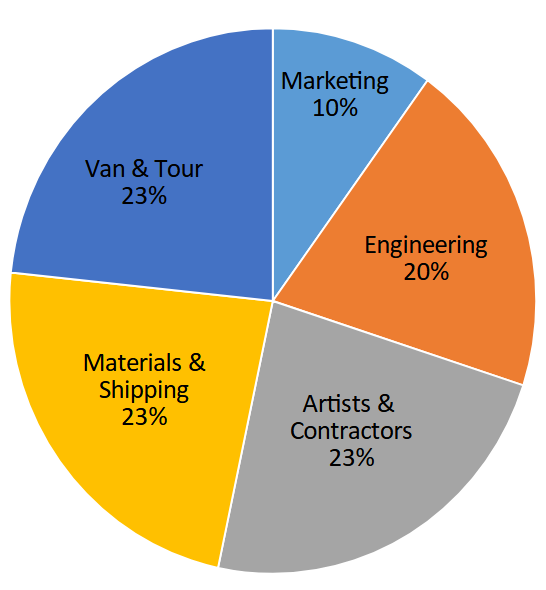 This album will be (at least) 4 songs of varying styles of music.
Although I can't reveal exactly what styles just yet as they are still being written.
Potential song styles
Deep House
Darkwave Hip Hop
Tradition Irish
Bossa Nova
Americana Country
Potential tour destinations
USA/CA Midwest
USA/CA East Coast
USA/CA West Coast
USA South
UK / Germany / Netherlands
Note: Whoever gets the Cú Chulainn VIP Package will get first dibs on my tour destinations.
Got any questions, ideas, or concerns about this preorder?