Listen to Cullahcast on your favorite podcast app. 
To find Cullahcast on more apps, and to support the Cullahcast, head to Anchor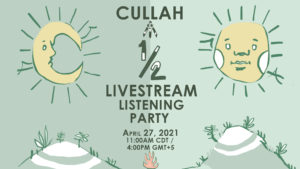 Join me for a livestream listening party the morning of the album release. Let's listen to the album live!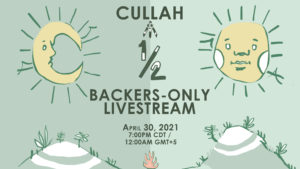 Backers of ½ will be able to join me for a special livestream solo performance at Hear Here Presents.
More than nearly any other musician in the Milwaukee scene, Klassik wears many hats: rapper, soul man, producer, collaborator, mentor, keeper of the American songbook.
https://www.iamklassik.com/
Kennita is the owner of Catera, a business helping creatives, entrepreneurs and politicians to be seen and heard. She is also Director of Artist Support and Outreach for Imagine MKE. And a lover of independent arts scene.
Dad is an Artist, Rapper, and Comedian. Dad (Joey Dadass) has high-octane horsepower running through his veins. Check out his vibes at
https://www.realdadshit.com/