Listen to Cullahcast on your favorite podcast app. 
To find Cullahcast on more apps, and to support the Cullahcast, head to Anchor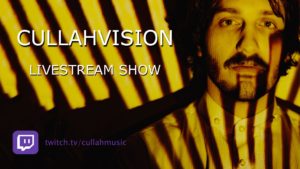 Join me in Cullahvision. My (mostly) weekly live-stream where I do things music related.
Emily White is the Founder of the #iVoted concert initiative and a Founding Partner at Collective Entertainment in New York City. She's a longtime entrepreneur, artist manager, and best selling author who is originally from Wisconsin. Go Brewers!
Ryno The Bearded is host of the weekly Creative Commons internet radio show called The #OO Show. Ryno is also Executive Producer on Cullahtivation.
http://rynothebearded.com/